SHIPPING POLICY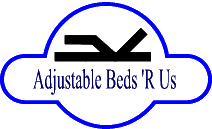 We now offer standard, flat-rate shipping on all orders over for mattresses and/or adjustable bed bases that are shipped within the United States with the exception. For either faster shipping or shipping to other regions of the world, you must contact us to determine shipping methods and costs.. This enables you to benefit from our every day low product prices, lower shipping costs, and the convenience of delivery to your door. Mattress and/or adjustable bed base purchases can take up to six weeks under normal circumstances to receive your delivery. Natural disasters, strikes, or shipping agency delays are not within our control and therefore may effect delivery time.

For Accessory Orders

In order to save you money when you purchase accessories, we have enabled you to only pay standard FedEx shipping costs, or free shipping if ordered with a mattress or adjustable bed base. The standard shipping cost only applies to orders within the United States. All other countries will have additional shipping charges that can be assessed by us at the time you are ready to order. Just simply email us for further information, but please review the international section below first.

Shipping Specials

At certain times we may offer special shipping rates or free shipping on certain products. In these special cases we may opt to reimburse shipping by sending a refund check or directly reducing shipping on the actual page listed. If you were informed that you would be able to receive one of these shipping specials, just let us know in the comment section of the check out form. These shipping specials are subject to change periodically.

Shipping Information

Orders for in-stock merchandise can be processed the same day, but, however our policy is to process within 24-48 hours. All free shipping is done via UPS, USPS or FedEx ground and will only be honored within the Continental United States. All other orders will be charged based on the type of service selected.

Unlike many other other internet product stores, most of our products are in-stock. This means that all items are usually processed within 24 business hours of purchase. If we are not able to process an order for you within 72 hours (for example, it is on backorder from the manufacturer - unfortunately we have no control over those situations), we will notify you by email (be sure to enter a valid email address) or telephone. You then have the option to cancel the order at no cost to you, if you wish, or wait for the product to arrive.

We ship within the Continental United States. You may select among various shipping optionsby calling us at the toll-free number 800-667-1969. Upon submission of your order, you will receive a notice, typically within the next 24-48 hours, indicating that your order has been processed.

You can check the status of your order, once it is shipped, by emailing Customer Service with your order number. Our Customer Service department will always attempt to provide same day replies to all your questions.

Important: Please note that when ordering on weekends or holidays items cannot be processed until the following business day. For example, if you order an adjustable bed on Saturday morning, the order will most likely be processed on Monday, and you should receive notice of processing on that day.

Shipping to Alaska and Hawaii must be arranged prior to purchase by call us at 800-667-1969.

INTERNATIONAL ORDERS

If you live anywhere outside the USA, please contact us for shipping options.

If you have any special needs, or need even faster delivery, please contact us at: customerservice@Adjustable-Beds-R-Us.com to make special arrangements. We will attempt to accommodate every request, but please understand that it may take some time to make special arrangements.

Please note that all international orders must be shipped to the same address to which your credit card bill is sent. We will contact you personally if your order is particularly large to verify your credit card information.

International shipping costs vary and may not be available for international shipping due to various regulations.

Item Returns

You can return any item(s), except mattresses and adjustable bed bases, you order with in 30 days of receipt it, so long as the item is in its original condition. Mattresses may be evaluated for up to 120 days. You will be responsible for shipping costs incurred. Adjustable bed bases are not returnable, but you may contact Leggett and Platt directly for warrantee repairs under their policy. You may To return any item just simply email customer service with your name, order number, and item(s) that you want to return. All returns are subject to a 14 day inspection period.