Ordering & Payment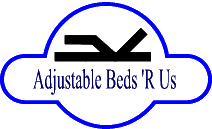 Order Online
You can make an order at Adjustable Beds 'R Us 24 hours a day through our Web site. Just find the product(s) you want, add to your shopping cart, and follow our secure step-by-step instructions to purchase. It's quick, safe, and convenient (see Site Security page for more info).

Use of Cart software
Using Americart's secured Cart Software program you can easily click on the 'Add To Cart" or "Order" button next to the item you would like to purchase. It is important to remember that every time you click on Add to Your Shopping cart, this will increase the quantity of the product in your order. Once this information is entered you will see a screen which allows you to adjust the item quantity by clicking on increase, decrease, or remove. Below you will see any shipping charges that apply and what the extra tax amounts to for items being shipped to California. If you opt to continue shopping, You will be returned to the main page and be able to continue searching the site while your item(s) remain in the virtual basket. At anytime you can view the items in your shopping cart by clicking on the "Check Out Now" picture on your screen. Simply click the "Continue Shopping" button to leave those items in your virtual basket and continue to browse our products, or "Check Out Now" to purchase those items. You will be taken to a screen asking for your billing and shipping information.

After filling out your shipping and billing information, you will then be asked to choose a form of payment. Once you have chosen which form of payment you would like to use, your final step will be to initiate the payment process you have chosen.

Payment and Currency
Once you submit your order, your personal information (including name, address, telephone number, credit card number and products purchased) is sent to us by one of two choices.

1. Credit card, via real-time processing at
through Authorize.net's secure processing.
2. Fax and mailed cashier's check or money order to contact
contact information below.

Payments made with a cashiers check or Money order will not be processed until funds clear. Any item returned by your bank as un-payable will be subject to a $25.00 processing fee.

Unless an item is backordered, within 24-48 hours, we will process your order. At this time we can only offer online ordering to residents of the continental United States. Customers from other areas may call us to determine if shipping these items to your location is possible, and what cost for shipping the customer would be responsible for.

If you have any concerns about shopping online, feel free to contact us at the information below. Please feel free to fill out and print the order form, then fax or send your order to us with the proper payment options.

SALES TAX

All items shipped to within our home state of California are subject to a 7.25% sales tax. If, for some reason, sales tax was not added to your product order, and the product was shipped to California, we reserve the right to charge your credit card the appropriate sales tax amount in a separate transaction. Orders outside of California are not charged tax.

INSURANCE

We do not bill any insurance company (e.g. Medicare, Blue Shield, etc.) for any products we sell. You should check with your insurance company and/or physician to determine whether any of our products are reimbursable by your particular health care insurance and what procedure you need to follow to obtain this reimbursement.

WARRANTY

While we will have a 100% satisfaction guarantee on all items sold (see our Guarantee policy for details), Relief-Mart™, Inc. provides no warranty for any of the products it sells. The companies that manufacture the product, may, however, include a warranty - information will be in the packaging materials sent with your purchase. We will attempt to assist you in contacting the appropriate company to pursue warranty information, if necessary (all products should have contact phone numbers in their packaging). However, we cannot guarantee warranty service, nor can we get involved with any disputes with the manufacturer. That being said, please note that we have selected products of the highest quality that should stand up to normal wear and tear.

Shortly after placing your order, you will receive an email confirming that we have received your order. You will receive a second email when your order has been shipped. (You will receive more than one shipment confirmation email if your order is fulfilled in multiple shipments.) Please save these email invoices for your records.