How We Choose Our Products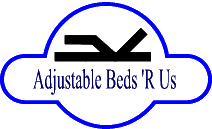 We know that buying home health products can be extremely confusing, even under the best of circumstances, so we have taken all of the guess work out by only bringing you products that have generated amazing feedback, and pledge to continually update our product line to reflect the feedback from our customers. All the products we sell have been recommended by Dr. Rick Swartzburg, D.C., based on his personal experience with them in his clinical practice.
Small Item Returns
You can return any small item(s) you order with in 30 days of receiving it, so long as the item is in its original condition, with the exception of pillows. Due to obvious sanitary reasons, we will only accept pillow returns if the item(s) have not been used. This means that you may purchase a pillow and examine it in person to decide if you would like to keep it before returning it within the 30 day period. We are always very willing to take back items you wish to return and refund the cost of the item (and tax, if applicable), with no restocking fees; however, the customer must pay all shipping charges. We recommend that you send all returns via UPS or insured US postal service for tracking and insurance purposes. When you need to return an item, please call 800-667-1969 for more information.
120-Day Satisfaction Guarantee

In order to ensure the complete satisfaction of all our valued customers, Relief Mart, Inc. offers you a choice of either exchanging your mattress or receiving a refund of the mattress purchase price. The trial period begins the first day you receive your mattress or bed set.



What Is The Satisfaction Guarantee?

If your mattress is too hard or too soft, or does not provide you with a restful nights sleep, you can exchange or return your mattress before the end of 120 days. Be sure that there are no other factors affecting the quality of your sleep before you decide to exchange the mattress or bed set. We strongly recommend that you give it at least a 21-day "breaking-in" period. If after 21 days, you are not completely satisfied with the superior quality and sleeping comfort of your mattress or bed set, we will gladly refund you the money or exchange it for a more suitable one. For details, see the information below:



* We will either exchange your bedding or refund you the purchase price of the mattress or bed set less any s&h.
* Occasionally we offer free shipping specials or free items with certain over stocked mattresses. If this is offered, the customer must pay shipping costs both ways if they desire to return the mattress without an exchange and they must return any promotional items given, with the exception of pillows.
* Due to sanitary reasons, pillows cannot be returned for any reason other than a defect or damage during shipment. Pillows offered as a promotion in conjunction with the sale of a mattress will be billed to the customer at current retail price if the mattress is returned.
* If you exchange for a different, but same size mattress or topper, the only cost to you is the price difference (plus sales tax where applicable), plus the initial shipping of the product back to us.
* No exchanges or returns will be made after the 120th day.
* This exchange offer does not apply to the following items: custom size mattresses , electric bed bases, any opened sheets, comforters or pillows, as these are non-returnable for sanitary reasons. If any mattresses or toppers are returned, they will need to be returned in the original condition in which it was received, as any returns will be used for display and demonstration purposes.
* No refunds or exchanges will be accepted for any product that incurs any damage after it is received by the customer. Damage may include, but is not limited to odor or stains from cigarette smoke or urine, food or drink stains, and/or any physical damage from sharp objects.
* Of course any defective products will be promptly exchanged.
* An RMA (return merchandise authorization) must be obtained before returning your mattress or bed set in order for you to receive a refund.
* All returns must be received by our manufacturing plant before the end of the 120th day in order for you to receive a refund.


What Happens After 120 Days?

With our 30-year limited warranty, we offer one of the longest mattress warranties in the business. It's a reflection of our commitment to unwavering quality and premium product integrity. For more information on our warranty please call 1-800-667-1969.