Secure Shopping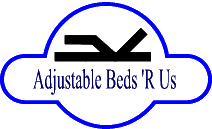 Shopping the Relief Mart, Inc. online stores is very secure and safe. Relief Mart, Inc. uses shopping cart software which has been secured by Verisign. At Relief Mart, Inc., your purchase information is only stored on a local database software program, and therefore not accessible by any other computer.
Once you submit your order, your personal information (including name, address, telephone number, credit card number and products purchased) is sent by us to by one of tw choices.
1. Credit card and online check, via real-time processing at
through Authorize.net's secure shopping.
2. Fax and mailed cashier's check or money order to contact
contact information below.
Unless an item is backordered, within 24-48 hours, we will process your order.
If you have any concerns about shopping online, feel free to contact us at the information below. Please feel free to fill out and print the order form, then fax or send your order to us with the proper payment options.
Relief Mart, Inc.
755 Lakefield Rd., Ste. H
Westlake Village, CA. 91361
(805) 379-4300
(800) 667-1969
Data Collection and Security
Relief Mart, Inc. understands the importance of confidentiality, and will never sell, give away, or otherwise distribute any information with regards to communications or purchases made with our company. For every purchase, we will require a billing address and name, a shipping address and name, an email address, a phone number, and payment information. This information is used only by our company for matters directly related to your purchase and delivery with the exception of email addresses. From time to time, Relief Mart, Inc. will send promotions to its customers. These promotions will only come from ReliefMart.com, SelectaBed.com, or Adjustable-Beds-R-Us.com.
Referrals
At Relief Mart, Inc., we value our customers and their opinion of our products. If you would like to share your experience with our company with a friend, family member, coworker, or other acquaintance, please make sure that person mentions your name as a referral. For every 5 referrals who purchase a mattress or adjustable bed set from us, you will receive a special gift. Contact our customer service department if you believe you have met this goal.