Why can't I get a good night's sleep?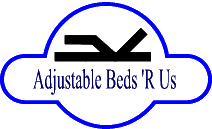 Most people in the United States do not get a good nights sleep. This is due to many factors, including stress, discomfort, and medical conditions. Below you will find some of the more common problems that keep us awake at night, and how to help resolve them.
Stress - Stress is normal is this day and age. There are too many stress causing factors to try to list them all here. The S-Cape II model adjustable bed has a built-in head and body massage, with a programmable wave feature to help you relax. Just a few minutes of this invigorating massage can help you get a good nights rest.
Insomnia - Insomnia can be caused by your internal clock, working odd shifts, or several other factors. You can relax and fall asleep easier when you are more comfortable. By combining a high quality memory foam mattress and an S-Cape II adjustable bed, you will feel more at ease and fall asleep easier.
Discomfort - If you cannot get comfortable, it will be difficult to fall asleep. The memory foam and/or latex foam mattress snuggle your body in a cloud-like pocket of comfort, and the adjustable bed can help you reach maximum comfort for great rest.
Acid Reflux - Thousands of Americans suffer from acid reflux. When you lay flat on your bed, your stomach acid can travel into the esophagus, creating a heartburn-like pain. Doctors recommend sleeping with your head elevated to help avoid this. The S-Cape II adjustable bed can adjust to a slight incline or almost to a full seated position to help you lessen the chance of a acid reflux episode.
Edema - If you have poor circulation, blood can pool in your legs while you sleep, causing swelling. Sleeping with your legs slightly elevated can help you if you suffer from Edema. By slightly raising the foot of the S-Cape II model bed, you will sleep easier and feel better when you wake up.
Pregnancy - Although pregnancy is not a medical problem in general, it can lead to lost sleep due to pain and discomfort. With all of the possible positions you can create with the S-Cape II model adjustable bed, and the supreme comfort of the worlds finest memory foam mattresses, you will rest easier and find greater comfort, resulting in better sleep.
Injury - If you do become injured, even for a short period of time, doctors will always advise you to keep any injured extremities elevated. This will be very easy on the S-Cape II adjustable bed.
Sleep Apnea - Sleep apnea is an interruption in the normal breathing cycles during sleep. In most cases sleep apnea is caused by soft tissue in the throat and neck closing off the airway, leading to a short pause in breathing. This can be a very serious medical problem, and in extreme cases could result in suffocation, and at the least sleep apnea disturbs your normal sleep cycle, resulting in a restless night. By sleeping with your head elevated, you are much less like ly to experience sleep apnea.
Snoring - 44% of Americans lose sleep due to a partners snoring. Snoring is often a predecessor to sleep apnea, and is caused by the same problems. Elevating the head often reduces or eliminates snoring, meaning both you and your partner will sleep better.
If you have a problem which makes sleep difficult for you, you should consult your physician. Ask your doctor if an adjustable bed and memory foam mattress would benefit you. We will be glad to follow your doctors recommendations to help you get a better nights sleep.