Here is what a few of our satisfied customers have had to say: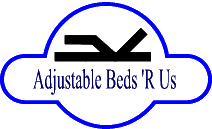 "I purchased the Fibro-Pedic and the S-Cape adjustable bed and I absolutely love it! Now I am comfortable when I sit up to watch TV, but I feel no pressure points on my body when I lay down to sleep. I now recommend this bed and mattress to all of my family and friends!"

-Susan Greenberg, California
"The new mattresses arrived on Tuesday and we are absolutely delighted. My husband and I both agree that these are the most comfortable mattresses we have ever slept on. They are soft, yet provide just the right amount of support. It is like sleeping on a cloud. Coupled with the S-Cape II adjustable bed frames, you have created the perfect sleep system for us. We have never felt so well-rested as we have the last three mornings. Thank you so much for custom designing these mattresses for us. We would not hesitate to recommend Selectabed.com to our friends. Your customer service and follow-up was outstanding. Home delivery and set-up was also flawless.

Again, many thanks for what I am sure will be many nights of restful sleep."

Sincerely,
Sheila & Sonny Benton
"I recently purchased a Leggett and Platt adjustable bed with the latex/memory foam mattress. It was the best investment I ever made. I am recovering from spinal fusion surgery. Dr. Rick suggested the type of mattress I should get and highly recommended the Leggett and Platt frame. I am very happy with the mattress and frame. I just wanted to thank everyone at Selectabed for their help and advice. I would highly recommend this mattress and frame to anyone seeking a completely satisfying sleeping experience. I have the King size set up, which is the two twin XL frames and mattresses. They operate so quietly that you can't even hear the motors when adjusting the bed. I have already recommended this bed to several of my friends. When they came over and tried the bed they agreed it was the most comfortable bed they ever tried. What a relief!"

Thanks again,
-Steve Matyi, LA
"Not only do my wife and I love our Tri-Pedic, but the very first night we slept on it, my formally restless dog (who also sleeps with us), didn't move once the whole night!. As a nutritional researcher and fitness expert, I can tell you that I did my homework before purchasing the Tri-Pedic, and it stands apart from the rest of the pack. We can honestly say that it has given us the best sleep we have ever had."

-Brad King, M.S., MFS, Canada
"My husband and I wanted to purchase a mattress for our RV. After laying on the Fibro-Pedic and Tri-Pedic, it was almost a coin toss as to which one was the most comfortable. My husband and I decided on the Fibro-Pedic because we didn't want to get up after laying on it! My husband was having hip pain, but since using the mattress the pain is gone. We will be purchasing one for our home in the near future."
-Mona Yoder, SD
"My son loves his Tri-Pedic so much, that he calls it his slice of heaven!"
-Harry Zimmerman, CA